An Experienced Team You Can Trust
An Experienced Team
You Can Trust
Ron Clark Construction & Design's professional staff will ensure that the building of your new home goes smoothly from start to finish. We all measure our work by Ron Clark's philosophy: 
"Deliver all that we promise. And more than anyone expects."
It's this philosophy and the personal integrity of Ron Clark that guides our privately owned firm and sustains the high level of commitment and pride each employee feels for their work – and your new home.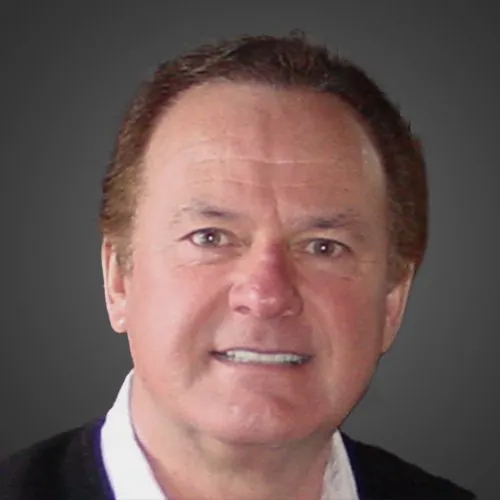 Ron Clark founded Ron Clark Construction & Design in 1975 with the construction of his first twin-home in Edina, Minnesota. Ron continued to develop and build homes and soon had established an impressive reputation for building top-quality, luxury single family homes and townhomes in the Twin Cities market.
Remaining strong through the peaks and valleys of the construction industry, Ron Clark Construction & Design has built over 800 homes in the Minneapolis and St. Paul area. Today, Ron Clark Construction & Design has grown to a multi – million dollar company.
Ron earned his Bachelor of Science degree in Economics and Marketing from Ohio State University where he also earned his Masters of Business Administration (MBA). He served in the military as an Ordinance Officer of Special Weapons and Missiles. Ron was born and raised in West Unity, Ohio. He lives with his wife, Sandy, in Edina, Minnesota.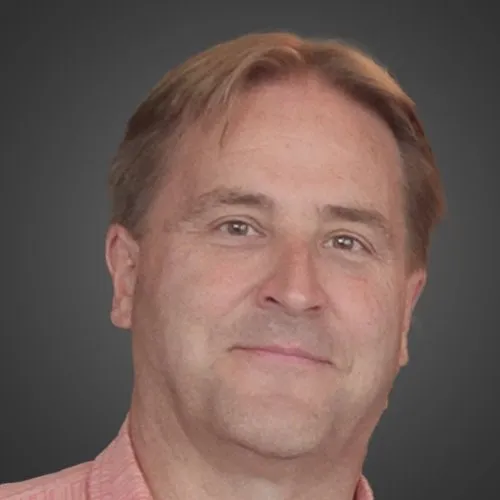 Mike Waldo started at Ron Clark Construction & Design in 2011 as CFO, promoted to Vice President in 2013 and CEO/Shareholder in 2019. Mike's background in construction started when in his early years with his father's construction company. Mike attended the University of River Falls, Wisconsin for accounting.
After a few years of working in the accounting industry, he realized his passion was still construction. Mike was able to have the best of both worlds by becoming the Controller for Charles Cudd Companies and evolved into CFO, including working with the architects and customers during the design process to keep them on budget, and in the land development process. Mike was with Charles Cudd Companies for about 18 years and then worked for a Land Development company for 5 years before coming to Ron Clark Construction. At Ron Clark Construction & Design, Mike oversees the day to day operations, accounting, design, and sales and marketing. He also works on all of the company's workforce housing projects, land development, city approval process, Minnesota Housing Finance Agency funding and project financing.
Mike Roebuck came to Ron Clark Construction & Design with an extensive construction background. He joined the company in 2002 as a Senior Project Manager, advanced to Vice President in 2005 and promoted to President in 2013.
Previously, Mike worked with Twin Cities Construction in Fargo, North Dakota, and M.A. Mortenson Construction and Skarphol Construction in Minneapolis. "I wanted to do more development work and I have had that opportunity with Ron Clark. It's exciting to see a neighborhood take shape from the ground up."
A Minnesota native, Mike graduated from North Dakota State University with a Construction Management degree. He and his family live in Lakeville, Minnesota.
Additional team members who will assist you:
Your first contact in the exciting process of owning a new Ron Clark home is the New Home Specialist. This person is an experienced and knowledgeable individual who will familiarize you with the neighborhood you're considering, as well as the surrounding community. The New Home Specialist will assist you in determining which home style, price range and location best suits your needs. They will also acquaint you with the logistics of the building process.
Construction & Design Coordinator
The Construction and Design Coordinator will guide you through your selection process helping you decide on features to be included in your new home. The coordinator will also serve as a liaison between you and our construction team. The Construction and Design Coordinator's role is to keep all parties informed and to make sure our superintendents and trades people obtain the necessary selection information on a timely basis and in an organized fashion.
Construction Superintendent
The on-site Construction Superintendent manages the day-to-day construction of your home. His or her goal is to deliver your home to you, exceeding your expectations.
The Project Manager oversees the efforts of all members of the construction team and coordinates the necessary personnel and resources to ensure the successful completion of both your new home, and the neighborhood in total.
Our Closing Department is your main contact for information and answers to questions regarding your closing. Our Closing Department will contact the parties needed to confirm the closing date and coordinate all final documents required for closing. The buyer, seller, Mortgage Company, Title Company, Homeowners Association, insurance company and your Realtor are just a few of the possible parties they will contact to ensure your successful closing.
Customer Service Coordinator
The Customer Service Coordinator will be your primary contact after closing on your new home through the initial warranty period (first 12 months). The Customer Service Coordinator works closely with the Service Manager to schedule and follow-up on service requests throughout your warranty period.
The Service Manager's team begins their relationship with you and your new home shortly before your closing and move-in. During the last few days while your home is completed, their role is to carefully fine tune, adjust and make your new home ready for move-in. This team "walks through" your home with you at your Pre-Closing Inspection, demonstrates mechanical systems, teaches you about the inner workings of your new home and is responsible to follow-up on any details that need attention. The Service Manager will also address any service requests during your warranty period.